DEGHEIM LLC is an innovative company for specialized chemical products, headquartered in USA, Houston.

Low-quality fuels can evidently be damaging for gas turbines. Crude and heavy oils with high concentrations of ash and corrosives like vanadium can lead to considerable encrustation and fouling. This results in massive, damaging corrosion on the turbine.

SuperAdd-3500C protect against corrosion and encrustation and prevent vanadium build-up as well as deposit in the turbine. This results in significantly improved gas turbine performance and efficiency. We offer the most effective cleaning performance at the best price.

Main Application: Corrosion Inhibitor in industry.
Application
SuperAdd-3500C is totally oil-soluble and nanosized overbased magnesium carboxylates additive in the industry.
SuperAdd-3500C is used to eliminate both high and low temperature corrosion caused by vanadium existed in crude or residual grade fuel oils. At high temperatures, corrosion from liquid vanadium pentoxide is mitigated due to its fusion with the magnesium, which leads to a solid compound with much higher melting point. At low temperature, vanadium pentoxide acts as a catalyst for the transformation of sulphur dioxide (SO2) into sulphur trioxide (SO3), which aggravates the corrosion.
By mitigating the vanadium pentoxide, SuperAdd-3500C actually also prevents the fore mentioned transformation and eliminates the low temperature corrosion. No dilution or blending is required.
SuperAdd-3500C provides a minimum of thirteen percent (20%) active magnesium in a non-abrasive, ready-to-use and highly soluble form.
Typical Properties
| | |
| --- | --- |
| Mg Content, wt% | 20 min |
| Density, g/ml @ 20°C | 1.15-1.30 |
| Viscosity, mm2/s @38°C | <200 |
| Pour Point, °C | <-20 |
| Flash Point, °C | >65 |
| Mg/ (K+Na) | >4000/1 |
| Mg/ Ca | >20/1 |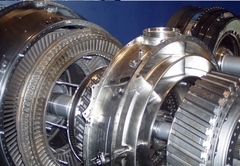 Middle East Agent
Mashariq Baghdad LLC
www.mashariq-baghdad.com
office@mashariq-baghdad.com
+964 772 6969 088